WHO WE ARE

SuperScript Media
In a digital era, efficiency and productivity have been
at least squared or cubed. Today we no longer look at the multiplier,
we look at its power. We look at SuperScript.
From our wide array of developers, digital artists and online strategists.
Our expertise on frontend, backend, cutting edge interactive will provide
a unique perspective to serve clients' complex problems
We believe that with a right tool, right solution;
Digital can help people achieving greater than ever before.


OUR
PROCESS

Planning are the key of projects; we brainstorm and plan for
each projects through out very delicately. In order to meet
clients' expectations; we do intensive quality
assurance in advanced before deadline meets.
BRAINSTORM

BUILD

TEST & DEBUG

DELIVER
DIGITAL SOLUTION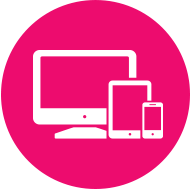 WEBSITE DEVELOPMENT,
eCOMMERCE,
ONLINE MEDIA PLANNER,
IOS APPLICATION,
ANDROID APPLICATION,
SOCIAL NETWORK MANAGER,
MULTI-TOUCHSCREEN,
KINECT,
AUGMENTED REALITY,
3D/2D ANIMATION,
ONLINE SOLUTIONS